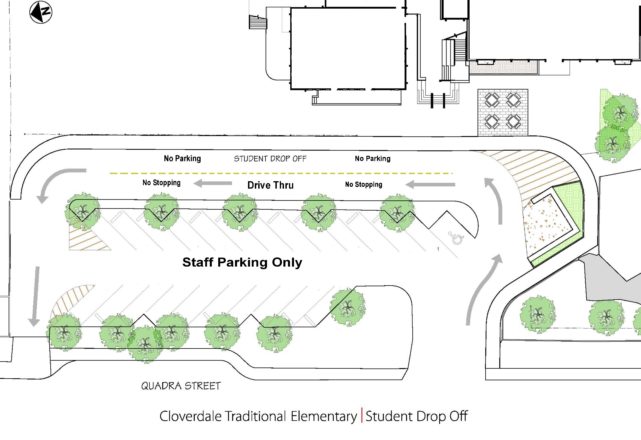 Student Drop Off Lane:
Do not leave vehicles unattended in this area during the hours of 8:30-9:00am or 2:30 p.m. – 3:00 p.m.
Once your student has exited or entered your vehicle, please pull in to the drive thru lane to allow for space for the next vehicle.
Please pull as far forward as possible to allow for other vehicles to access the student drop off area.
Drive Thru Lane:
Absolutely no stopping in this lane or on the sidewalk.
This lane needs to remain open and accessible at all times.
Please do not let your student exit or enter your vehicle while in this lane.